Timepieces have always been created with a lot of love, passion, and attention to detail. They are not just tools for telling time — their quality speaks for itself and can be admired for a lifetime. Wristwatch enthusiasts have always been fascinated with watches because there is so much history and innovation that goes into creating a timepiece. From the intricacy of watch components to the artisanship that goes into bringing the design to fruition, it is remarkable how much goes into each watch.
Not only do you have hundreds of distinct types of watches available, but varied materials used in their construction as well. Watches are an accessory that can be worn with any outfit, and we all have our own style. There are so many kinds of watches out there that it can be hard to choose the right one for you. Luckily, there are a few simple things you can keep in mind to help you find the perfect watch for your wrist!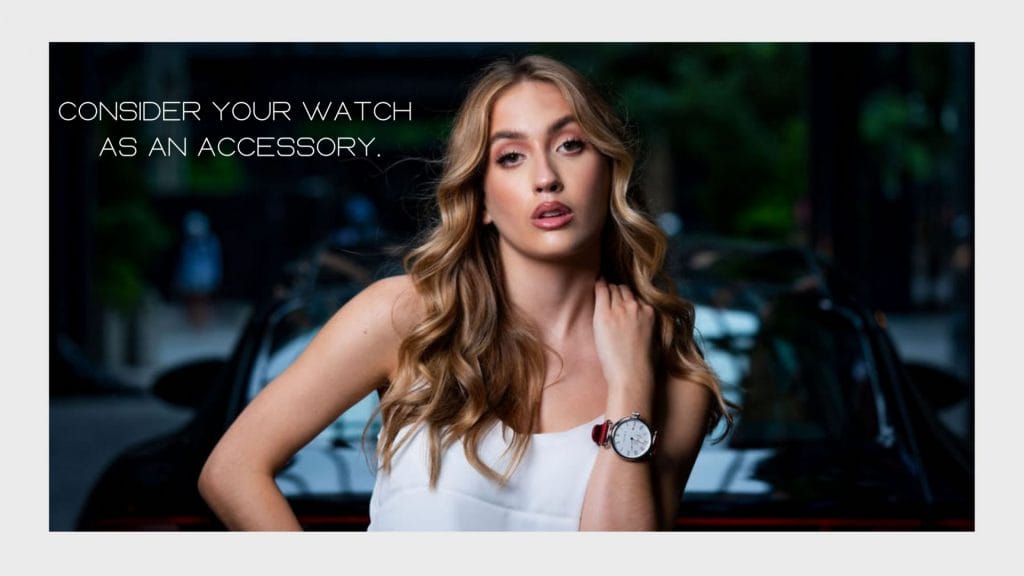 Consider your Watch as an accessory
Just like with clothing, people tend to wear their watches with certain outfits. This means that if you want to find a watch that works for every occasion, it is best to think about what kind of outfits you normally wear and select a watch accordingly. For example, if you are someone who wears suits every day or dresses up for work every weekday morning, then something like a simple analog watch would work best for you. If, on the other hand, you are someone who wears jeans and t-shirts most days and like doing outdoor activities on weekends, then maybe something sportier like a digital watch would be better suited for you. Consider what style fits your personality best. There is no one right answer when it comes to style; it all depends on what type of person you are!
Consider the size of your wrist
If you are in the market for a watch, the first thing that comes to mind is the cost. But before you start shopping around, consider what kind of watch will suit your wrist and lifestyle best. Watch sizes are categorized by diameter in millimeters. So, if you are looking for something small and delicate, like a traditional dainty watch for people, then keep an eye out for ones that fall between 30 mm and 40 mm. If you are looking for something larger and more substantial, then look for watches with a diameter of 42 mm or more.
If you have a large wrist, it is especially important to choose a watch that suits its proportions, so it will not look too small or flimsy on your arm. Similarly, if you have a small wrist, it is essential not to go overboard with oversized watches that can make your hand appear even smaller than it already is. If possible, try on distinctive styles of watches before buying one, so you can get an idea of how they will look against your skin tone and clothing choices. You might also want to invest in a couple of unique styles so that you can wear them on various occasions without having to buy many new pieces of jewelry every time you need one.
If you're uncertain, stick to a classic design
Whether you are looking for a new watch or just want to spruce up your current one, deciding on the right timepiece can be a daunting task. With countless styles, colors and designs available on the market, it is easy to get lost in all the options.
An important step in finding the perfect watch is knowing what you want from it. Do you want something simple and understated? Or are you looking for something more complex with multiple functions? Do you want a classic design or something with a modern twist? If you are uncertain, stick to a classic design. There is nothing wrong with keeping things simple and wearing something classic. It will not go out of style as quickly as some trendier styles do, and it will always look good no matter where you go.
The best watch for your wrist will depend on a wide range of factors, each of which can be used to show something in your personal style. Whether you are looking for a bespoke piece, or simply the form and style that you like, there is no need to settle for an inferior product just because it looks nice. You should have the best watch for your wrist—A classic timepiece that compliments your style perfectly.
If you have followed our tips, narrowed down your choices, then just take a moment to close your eyes and picture yourself wearing the watch. Does it feel right? Does it look perfect with other things in your closet? Most of all — does it make you happy? If the positive answers outweigh the negative ones, then you have found your perfect watch. Good luck!
Take a look at our Traveler Collection to find the perfect watch for you.