Purchasing a luxury wristwatch can be an overwhelming decision for many people, especially if they don't know where to begin. There are dozens of styles and features to look for when shopping for luxury watches. To do this, you need an expert watch connoisseur to guide you through the process. The Lush luxury wristwatch from Carriage Hill & Co Traveler Collection offers elegant styling and timeless sophistication.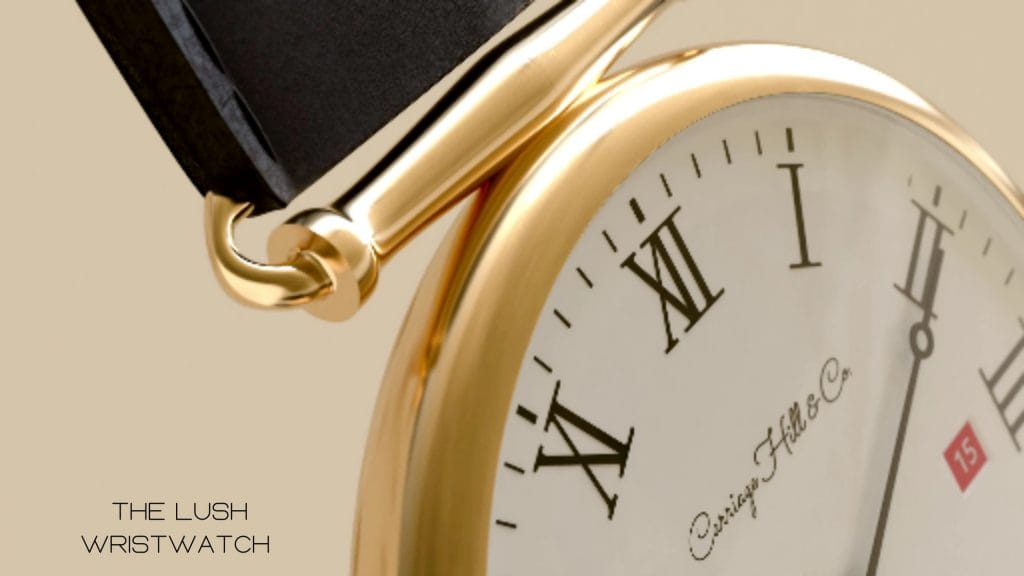 Ever since wristwatches were first invented, they have had a strong influence on the history of fashion and style. The Lush luxury wristwatch from Carriage Hill & Co. is an elegant timepiece that will help you become the classiest person at any social gathering.
It has a 22 mm band size, stainless-steel case material, Roman numerals and a dedicated sub-dial all protected in a high-quality sapphire crystal glass. This stylish watch is sure to turn your friends into envious fans while you become the celebrity, because its beautifully designed features are durable and sturdy, so you can wear it for years to come. It also has a MIYOTA quartz movement which keeps time accurately and is easy to set up. The Lush wristwatch's unique features set it apart from your average luxury watch. The 46 mm case will fit comfortably on your wrist thanks to its slim design. It comes with a leather band that has an adjustable clasp for comfort and durability.
The stylish watch from Carriage Hill & Co is made from fine Calfskin leather, which makes it quite comfortable to wear. The very classic and elegant design of the watch ensures that you will always look great and feel great when wearing it. The watch has a high-tech design and a solid construction, which makes it a great watch choice to buy. With a bold gold face, this watch perfectly embodies Carriage Hill's luxury style. It's a great statement piece for the gentleman/lady who wants to always look their best. The gold face and Calfskin leather strap are sure to make this watch your go-to watch for any occasion. It's lightweight enough to wear throughout the day, but not too casual. If you've always had a taste for luxury, the Lush wristwatch from Carriage Hill & Co is your go-to timepiece.
Finally, we all know that watches are the perfect accessory for any season and occasion. Whether you're dressing up for a formal dinner or just want to keep up with the latest trends in fashion, a watch is an essential part of your ensemble. But what if you don't have enough time to devote to shopping? Or perhaps you're looking for something unique and different? Then don't miss out on this special Lush wristwatch.
Start your luxury watch collection here with The Lush